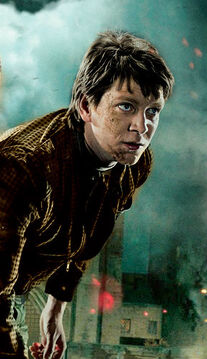 "You blame yourself for what your sick psychotic mother did to me...it's not your fault, even if I lied to her saying that I would stay away from you she'd never believe me, so that's why I let her drive that bloody knife into my hand...besides I don't think I could say that" Jeremy to Iris
Biogaphical Information
Born: April 27, 1978
Blood Status: Muggle-Born
Status: Alive
Maritial Status: Married
Also Known as: Jere (by everyone) Mudblood (by Belatrix Lestrange after she slices it in his hand)
Pet: Snowy (Owl)
Physical Information
Species: Human
Gender: Male
Height: 6'0
Hair Color: Black
Eye Color: Blue
Skin: Light
Relationships
Mrs. Macentosh (mother 👼)
Mr. Macentosh (father 👼)
Justin Macentosh (triplet)
Nathan Macentosh (triplet 👼)
Ryli Macentosh (sister 👼)
Iris Lestrange (wife)
Willow Macentosh (Daughter)
William Lestrange (brother in-law)
Anna Thompson (sister in-law)
Olivia Macentosh (Niece)
Sophia Macentosh (Niece)
Magical Information
Boggart: Voldemort
Wand: 11", ash wood, unicorn tail hair core
Patronus: Lion
House
Hufflepuff
Loyalty
Hufflepuff house
Macetosh Family
Order Of The Phoenix
Dumbledore's Army
Biography
Jeremy is the brother of Justin and Nathan and older brother of Rylie. Jeremy was sorted into Hufflpuff with his brothers and his sister
He joins Dumbledore's army along with his brothers and sister. He falls in love with Iris Lestrange, regardless of who her mother is, for he has always had a crush on her. Iris had to tell him that it was dangerous for them to be together, he asks why and she admits it's because of his bloodline (with him being muggleborn her mother would never allow it) Many death eaters attack his house and kills his parents, he believes they also killed his two brothers and sister. After being taken to Malfoy Manor, Iris confesses that she loves Jeremy after Belatrix tortured him with the torture curse. She told Jeremy to stay away from her daughter and he admits how he can't do that which angered her and she tortures him while Iris is being forced to watch, he joins the battle of hogwarts with his two brothers, only one of his brothers survive. After the battle he marries Iris and has a daughter Willow.
Ad blocker interference detected!
Wikia is a free-to-use site that makes money from advertising. We have a modified experience for viewers using ad blockers

Wikia is not accessible if you've made further modifications. Remove the custom ad blocker rule(s) and the page will load as expected.